Edmonton Home and Garden Show - March 22 - 25 2018
Thinking about heading to the Edmonton Home and Garden Show this spring? Well guess what - us too! We will have an awesome display set up at the show which will showcase some of our amazing shower doors, closet shelving designs and room dividers. If you are thinking about going, we have a few ways to score tickets!
Option #1: Come Visit Us!
We have a limited number of FREE tickets available at our showroom so come down for a visit! ClickHERE to get directions and for our hours of operation! We only have a limited amount of tickets (sorry guys!) and they will go on a first come, first served basis! So come on over for a visit!
Option #2: Purchase Online
You will definitley save some money by purchasing your tickets in advance online! And you will save even more with our super awesome secret code. In fact, you will get two for one tickets using the discount code TOPSHELF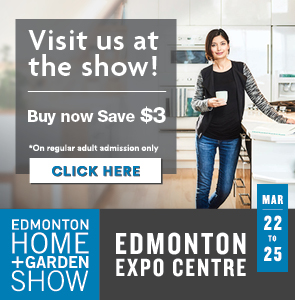 Looking forward to seeing everyone at the show - make sure to give us a visit we are at booth #2229!